New Generation Software Ltd/Nova generacija softvera d.o.o.
N.G.S. Ltd is a Croatian software company founded in 2005 by Rikard Pavelic. It focuses on making software development easier and more productive.
Templater is its flagship product for creating reports and documents. Today Templater is used by thousands companies and individuals all over the World.
The Team
Rikard Pavelic (founder and CEO)
Rikard is a veteran in software development with over 20 years of experience. He is known in industry as author of various open source libraries/frameworks, such as the fastest Java JSON library.
When developing software, he always tries to capture the essence of the problem and expose it in a simple way.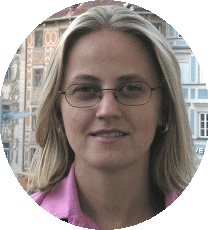 Marijana Vidak (Head of Sales and Support)
Marijana brings in years of experience from her sales and customer service work in international companies such as: IBM, SRCE and Digi TV.
Distilling complex problems into a presentable and non-techy language is her distinguishing feature.
---
Why Templater exists
We've been using Office automation with tags for years.
At first, Templater had a handful of methods and depended on Microsoft Office.
Over the years that rather small interface morphed into a single method call and we've removed the automation dependency.
Realizing that we had a unique-ish approach to reporting we decided to share our method with the world in 2011.
---
How Templater evolved
Over the years it got smarter, faster and more feature rich.
Now after many years of improvements, it supports many use cases out-of-the box.
Version 1 focused on the core idea of replacing tags and resizing various parts of the documents. It supported reflection over classes and most simple use cases, such as images, lists, tables etc.
Version 2 made the extensibility API public, so users are able to define their own plugins for fine-tuning the output.
Support for dynamic types (dictionaries and maps) greatly increased the use cases in which Templater worked.
Templater became as simple to use as feeding JSON into the document template.

Version 3 finalized support for high performance CSV streaming and added Android support.
Version 4 wrapped up full support for Microsoft Office formats by adding support for PowerPoint.
With version 5 Templater became Enterprise friendly through Microsoft Office integration. Navigation plugins greatly expanded the use cases, making Templater work out-of-the-box in many previously non-supported scenarios.
Version 6 focused on improved Excel support for large and complex documents and finalized document signing with certificates. Word was enhanced with embedded documents (HTML, RTF other DOC/DOCX files) with tag support in them which allows for complex document composition.
XML was fully refactored with version 7, which resulted in major performance and memory usage improvements. XML extension is now natively supported, including streaming, which expands use cases for Templater to replace ad-hoc solutions.
Over the years performance increased significantly which made it possible to use it even for exporting large amount of data.
Accumulation of features over time and feedback from customers all around the world turned it into an Enterprise-ready product.
The only downside remains PDF conversion which should be done by invoking third party solutions, such as Microsoft Office, Aspose or Libre Office.
---
Contact us
Request a proposal, ask a question or just send us your comment.
Address
Nova Generacija Softvera d.o.o.
Vladimira Varicaka 3
10010 Zagreb
Croatia
E-mail